SamplePack - Paper Sip Lids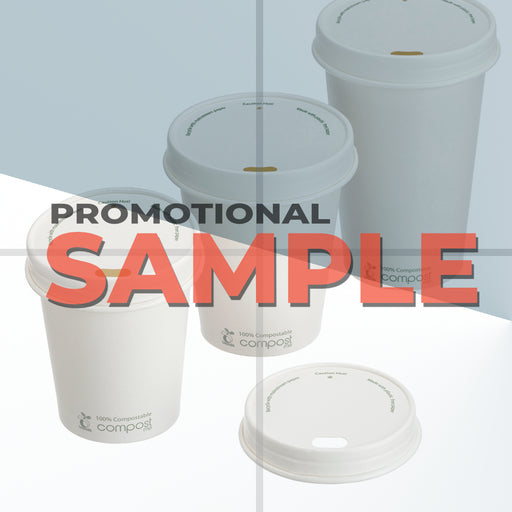 SamplePack - Paper Sip Lids
FOC Sample Pack: CupsDirect Recyclable Sip through Paper Lids with our New Domed version included.  🔥 A plastic free, aqueous lined coffee cup lid.  This is a Sample... more
SamplePack - Paper Sip Lids
FOC Sample Pack: CupsDirect Recyclable Sip through Paper Lids with our New Domed version included. 
🔥 A plastic free, aqueous lined coffee cup lid. 
This is a Sample pack of our new Paper Hot Cup Lids, a true alternative to plastic lids. For more information or to Buy the actual Full Case of paper lids, please view the product page here: Recyclable Paper Hot Cup Sip Lids --> 
HOW TO BUY SAMPLE: Click and highlight the images, Then click add to cart below. You will receive 1x sample of each item selected.
Static Conversion Chart 
| | |
| --- | --- |
| Ounces-OZ | Milliliters-ML |
| 1 | 30 |
| 1.5 | 44 |
| 2 | 59 |
| 2.5 | 74 |
| 3 | 89 |
| 3.5 | 104 |
| 4 | 118 |
| 4.5 | 133 |
| 5 | 148 |
| 6 | 177 |
| 7 | 207 |
| 8 | 237 |
| 9 | 266 |
| 10 | 296 |
| 12 | 355 |
| 14 | 414 |
| 16 | 473 |
| 18 | 532 |
| 20 | 591 |
| 22 | 651 |
| 24 | 710 |